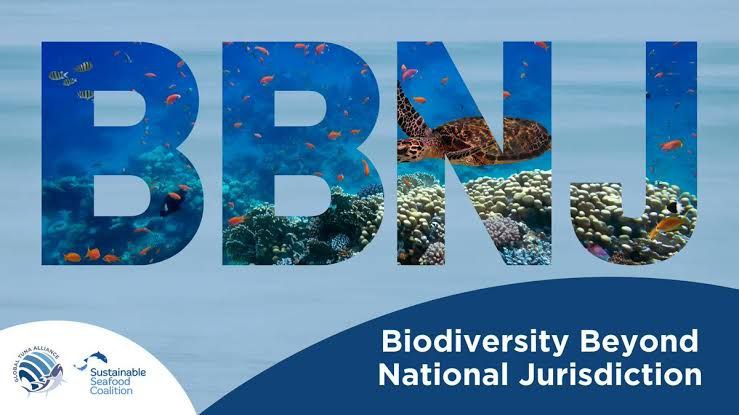 Also known as the Treaty of the High Seas.

Recently there has been a round of negation on the United Nations High Seas Treaty for conservation and sustainable use of marine Biological diversity of areas beyond National jurisdiction(BBNJ) in New York.

It encompasses the high seas, beyond the exclusive economic zones or national waters.

It has been developed within the framework of the United Nations Convention For The Law Of The Sea.

UNCLOS is an international agreement that establishes the legal foreword for marine and maritime activities.