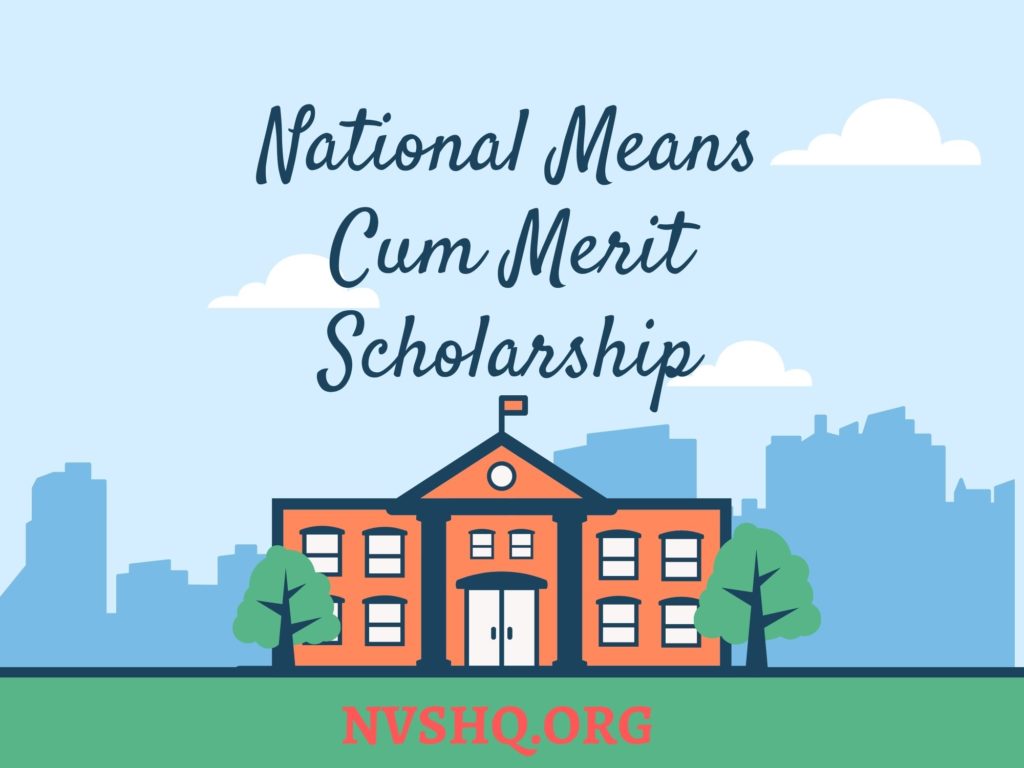 The 'National Means-cum-Merit Scholarship Scheme' (NMMSS) is a Central Sector Scheme launched in May, 2008 to provide scholarships for meritorious students of classes IX to XII.
To award scholarships to meritorious students of economically weaker sections to arrest their drop out at class VIII and encourage them to continue their study and complete secondary stage.

The scheme of scholarships of Rs.12,000 per annum per student is given to the selected students of class IX every year.

It has approved it till 2025-2026 with minimum changes in the eligibility criteria like increasing the income limit from Rs. 1.5 lakhs to Rs.3.5 lakhs per annum.