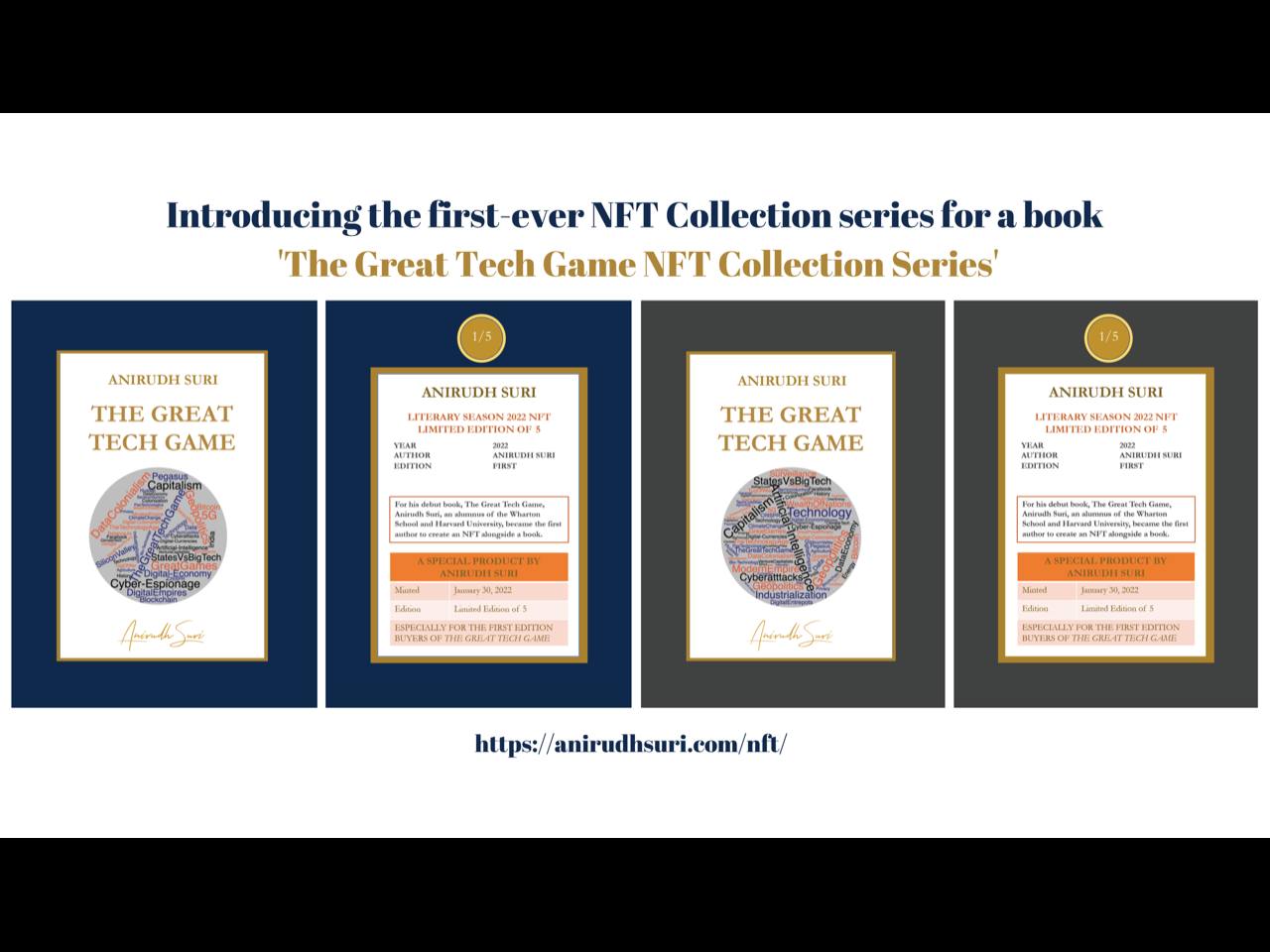 Tech entrepreneur and venture capitalist Anirudh Suri's "The Great Tech Game" has been launched as the first book with limited edition NFT (non-fungible tokens) collectible cards.

It is aimed at promoting tech inclusion with the proceeds from the NFT collection.

It has been published by HarperCollins India.

In this book,the author lays out a roadmap for how many country must develop its own strategic plan to succeed in this technology-dominant era.